Aaron Seeman is an Oakland based accordionist and singer with a substantial repertoire including Classical, Klezmer, French Musette, polkas, and rock. Have a listen to the musical examples below.
I can provide a small sound system for amplification, toasts, announcements, and CD playback.
I am available for lessons on Accordion, Piano, and music tutoring on many subjects, from history to counterpoint.
Please email for rates.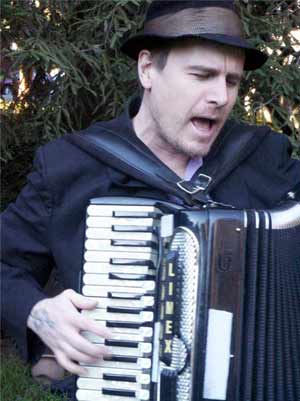 Aaron Seeman, accordion
phone: (510) 368-1450
email: aarondo@amazingaccordion.com
Polka:
French Musette:
Jewish/Klezmer:
Event:
Pomp and Circumstance (Graduation theme)
Swedish Traditional Folk:
Italian:
Classical:
Minute Walz - F. Chopin
L'August - C.P.E. Bach
Original Compositions:
Wedding:
Holiday: